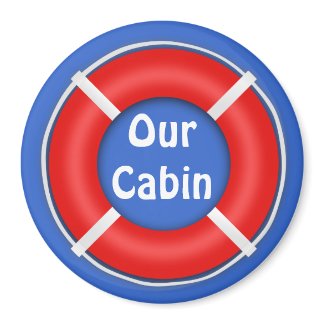 As I wrote in an earlier blog entry, my dear one always, but
always,
has a problem remembering his stateroom (cabin) number when we cruise. At one point, he had developed a nasty little habit of writing down the number -
on his hand
! (Men- what can I say?) I told you my solution was to put an attractive magnet or even a
custom cruise magnet
on our cabin door as a marker for him. We've done this on a number of occasions now, and it works like a charm!
I'm guessing he might not be the only one with that problem. And it will only get worse, as cruise ships get bigger and bigger... and the hallways with their rows of identical cabin doors stretch farther and farther.
So, I thought . . .
Wouldn't it be a great idea to have magnets designed specifically as markers for cabin doors?
Yep. So,
Stateroom Door Markers
became my latest design project. The first designs have now been added to my collection of
cruise themed buttons, badges, and magnets
in my design gallery at
CruiseReady on Zazzle
.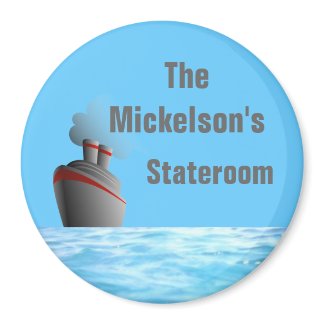 Now, of course, you could use any magnet to mark your cabin door... and there are lots of cruise themed magnets to choose from in my gallery - both
fun magnets
, and
customizable cruise magnets
that (like the cruise name badges) you can personalize with your own cruise information. But, now, there are cruise cabin door markers, too. Some are
very
generic, like the
This is OUR DOOR
one, while there are others you can personalize with your name or names. There's even a special one
for honeymooners
.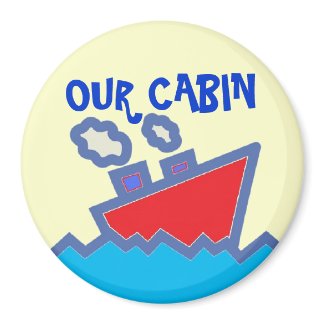 Maybe there's one there that just needs to go on your stateroom door for your next cruise. Look and see! And, please, feel free to leave a comment - either here, or at
CruiseReady on Zazzle
.